Big Data and Hadoop Administrator Certification Training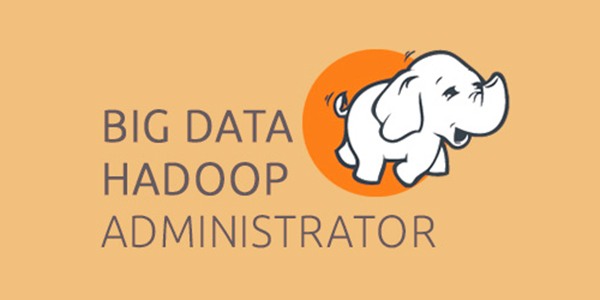 Ce cours de formation Big Data et Hadoop Administrator vous fournit les aptitudes et les méthodologies nécessaires pour exceller dans l'industrie Big Data Analytics. Avec cette formation Hadoop Admin, vous apprendrez à travailler avec les frameworks adaptables et polyvalents basés sur l'écosystème Apache Hadoop, y compris l'installation et la configuration de Hadoop; la gestion des grappes avec Sqoop, Flume, Pig, Hive et Impala et Cloudera; et les implémentations Big Data qui ont une sécurité, une vitesse et une échelle exceptionnelles.
La formation Big Data and Hadoop Administrator vous prépare pour la certification CCA-500 de CCAH de Cloudera, et vous fournit tous les outils et compétences nécessaires pour votre examen.
Objectifs
Ce cours de formation Hadoop Admin vous aidera à comprendre les concepts basiques et avancés du Big Data et toutes les technologies liées à la pile Hadoop et aux composants de l'écosystème Hadoop.
Ce cours vous dotera de toutes les compétences dont vous aurez besoin pour votre prochaine affectation d'administration Big Data. Vous apprendrez à travailler avec le système de fichiers distribués de Hadoop, ses frameworks de traitement et de calcul, les distributions Hadoop de base et les distributions spécifiques au fournisseur telles que Cloudera. Vous apprendrez le besoin de solutions de gestion de cluster et comment configurer, sécuriser, sauvegarder et contrôler les clusters et leurs composants tels que Sqoop, Flume, Pig, Hive et Impala avec ce cours.
Après avoir suivi ce cours, vous serez en mesure de:
Comprendre les fondamentaux et les caractéristiques du Big Data et diverses options d'évolution disponibles pour aider les organisations à gérer le Big Data
Maîtriser les concepts du framework Hadoop, y compris l'architecture, le système de fichiers distribué Hadoop et le déploiement des clusters Hadoop à l'aide de distributions spécifiques au core ou au fournisseur
Utiliser le gestionnaire Cloudera pour l'installation, le déploiement, la maintenance et la surveillance des clusters Hadoop
Comprendre les activités d'administration Hadoop et les structures de calcul pour le traitement des données volumineuses
Travailler avec les clients Hadoop, les nœuds pour les clients et les interfaces Web comme HUE pour travailler avec Hadoop Cluster
Utiliser la planification et les outils de cluster pour l'intégration des données dans les clusters Hadoop et les activités de surveillance des clusters
Utiliser les composants Hadoop dans l'écosystème Hadoop comme Hive, HBase, Spark et Kafka
Comprendre l'implémentation de la sécurité pour sécuriser les données et les clusters.
Qui devrait suivre ce cours ?
Les opportunités de carrière dans le Big Data sont en hausse, et Hadoop devient rapidement une technologie incontournable pour les professionnels suivants:
Administrateurs de systèmes et responsables informatiques
Administrateurs et opérateurs informatiques
Ingénieurs en systèmes informatiques
Ingénieurs de données et administrateurs de bases de données
Administrateurs d'analyse de données
Administrateurs de systèmes cloud Ingénieurs Web
Les personnes qui ont l'intention de concevoir, déployer et maintenir des clusters Hadoop
Course Features
Lectures

15

Quizzes

0

Duration

24 semaines

Skill level

Tous niveaux

Language

Anglais

Students

0

Assessments

Yes